13 Day China's Cultural Signature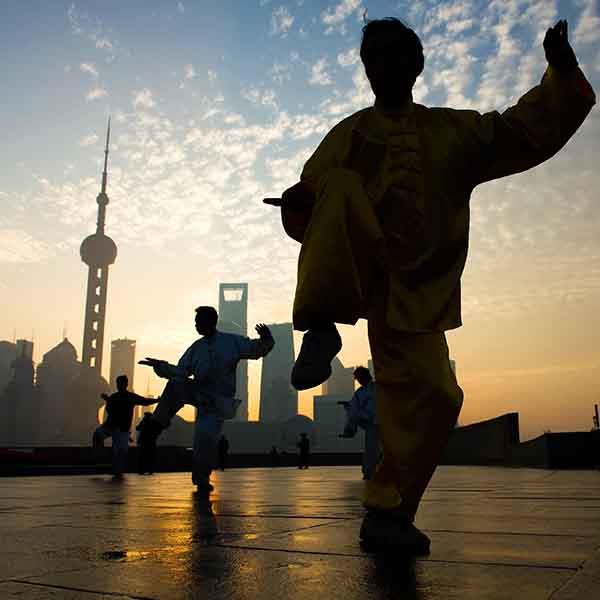 13 Day China's Cultural Signature
Chinese culture has dominated Asia since the dawn of time itself. From the earliest imperial dynasties to the modern age, China has held firm to its traditions and preserved them as both reminders of its storied past and inspiration for the future. This revealing journey retells China's gripping national epic through the historic landmarks, sacred temples, and UNESCO-protected sites that continue to inspire travelers year after year.
We begin in Beijing, a city of the future built atop the foundations of China's ancient past. With a private guide and driver, you'll spend a day exploring some of the Chinese capital's most historic places, including Tiananmen Square (the world's largest public square), the grand Forbidden City (a UNESCO World Heritage site), the rarely-glimpsed Shu Fang Zhai Palace, and the magnificent Temple of Heaven. Later, step back in time on a journey into the past, starting at the majestic 12th-century Summer Palace, a UNESCO-protected treasure on the shores of Kunming Lake, then explore a restored (and less busy) section of the Great Wall at Mutianyu, a scenic stretch of the mountainous Huairou District.
The time-traveling continues in Pingyao, a 2,700-year-old walled city that rose to prominence throughout the Ming and Qing dynasties. Marvel at the city's immaculately preserved fortifications, Taoist temples, lantern-lined streets, the beautiful Song-era Shuanglin Temple, and the compound of a powerful family from China's feudal past, all in the company of a private guide. Your next stop is Xi'an, home to imperial dynasties dating back to 221 BC. Here, you'll explore the sacred Big Wild Goose Pagoda and meet the city's most famous citizens, Qin Shi Huang's 7,000-strong Terra-Cotta Warriors on a private tour before continuing south to Yangshuo, a quiet town on the Li River. After dinner and a viewing of the must-see "Sister Liu" light show (the creation of Academy Award-winning director Zhang Yimou), spend a full day hiking the banks of the Li and marveling at its fascinating karst formations from a traditional bamboo boat.
The adventure comes to an end in Shanghai, but not before getting the most out of this exciting city on the Yellow Sea. First, explore a side of town rarely seen by outsiders on a private walking tour of the winding alleyways of Shanghai's colonial past, with stops at the Catalpa Garden, the Secluded Library, and the Confucius Temple. Finally, bid China farewell in grand style via a private cruise through the famous Venice-like canals of nearby Zhujiajiao and a sumptuous final-night dinner inside Yu Garden, an oasis of serenity amid one of the world's most dynamic cities.
Kensington Tours creates private trips from the world's finest ingredients. Tailor-made with care by your personal Destination Expert, your personalized trip is always a one-of-a-kind experience made just for you. Expert local guidance and 24/7 service come standard.
We create personalized trips based on your preferences, this means no two trips are the same. Our expertise in over 90 countries worldwide means we take on all the complexities and logistics of planning your trip, so you can simply enjoy.
Whether you're looking for culturally immersive experiences, relaxation, culinary delights, exclusive access or unique places to stay, we make it happen. While your local private guide takes it one step further by helping you authentically experien
...